Tītipounamu Rifleman Press was established to publish Taking the Ridge. That book's manuscript had received strong public interest as a story that needed to be told. Sales of Taking the Ridge show demand is there.
Other books are in preparation.
Contact
Jeff McNeill
93 Victoria Avenue
Palmerston North 4410
New Zealand
+64 21 386 701
<![if !vml]>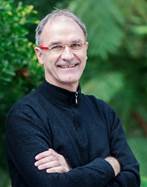 <![endif]>

Tītipounamu
Tītipounamu or Rifleman (Acanthisitta chloris) is New Zealand's smallest bird. Māori refer to the forest-dwelling birds as messengers to the gods, specifically as one of the messengers of Tāne, god of the forest. Titipounamu is a derivative of two words: "tītiti" which means "a mirage or vision of", and "pounamu", which is greenstone or jade, referencing their greenish plumage. The bird's green plumage reminded European settlers of the rifleman's uniform of a green jacket.
It is no coincidence that Jeff's grandfather served in the New Zealand Division's 3rd (Rifle) Brigade as a rifleman in the First World War.